Investigative journalist David Marr shares this story of his forebears, having served with the brutal Native Police of Australian history.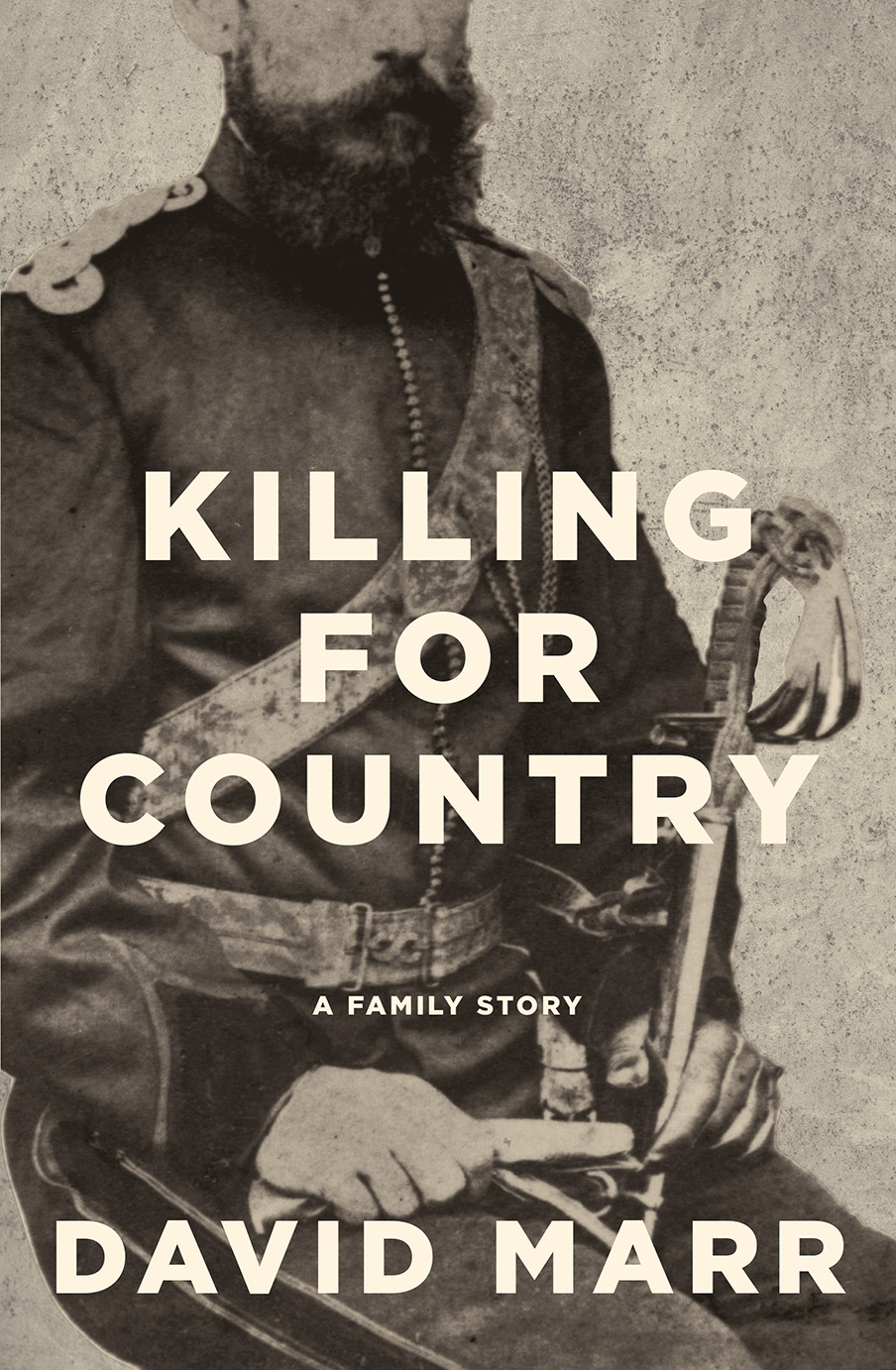 A gripping reckoning with the bloody history of Australia's frontier wars.
David Marr was shocked to discover his forebears served with the Native Police, the most brutal force in Australian history. Killing for Country is the result – a personal history of the Frontier Wars.
Marr brings his experience as an investigative journalist, an award-winning biographer and political analyst to the story of a colonial family that seized hundreds of thousands of acres of land and led Aboriginal troopers into bloody massacres in the most violent years of the Native Police.
Killing for Country is a unique history of the making of Australia – a richly detailed and gripping family saga of fortunes made and lost, of politics and power in the colonial world, and the violence let loose by squatters and their London bankers as they began their long war for the possession of this country – a contest still unresolved in today's Australia.
About the author
David Marr has written for The Sydney Morning Herald, The Age, The Saturday Paper, The Guardian and The Monthly. He has served as editor of The National Times, reporter for Four Corners and presenter of ABC TV's Media Watch. His books include Patrick White: A Life, The High Price of Heaven, Dark Victory (with Marian Wilkinson), Panic and six bestselling Quarterly Essays: His Master's Voice, Power Trip, Political Animal, The Prince, Faction Man and The White Queen.
Organised in partnership with Constant Reader Bookshop.