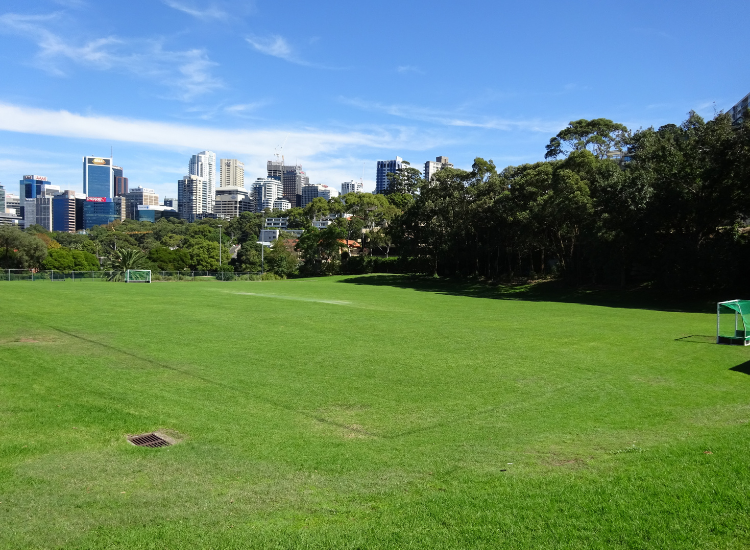 Please note Council will be managing treatment of broad-leaf weeds (such as bindii) in selected grassed areas between 4 and 22 September 2023.
Signs will be put up in advance and updated with specific treatment details (actual time/date of spray) as the works are completed.
Dog owners are advised to keep their pets out of the area for around two hours post treatment.
Full list of areas to be treated:
Kelly's Place - Crows Nest
Hume St Park - Crows Nest
St Thomas Rest Park - Crows Nest
Berry Island Reserve - Waverton
Brennan Park - Waverton
Waverton Park (includes Merrett Playground) - Waverton
Coal loader (platform and lower section lawns) - Waverton
Blues Point reserve - McMahons point
Henry Lawson Reserve - McMahons Point
Sawmillers Reserve - McMahons Point
Clark Park - Lavender Bay
Quibaree Park & Art Barton - Lavender Bay
Watt Park - Lavender Bay
Jeffrey St Reserve - Milsons Point
Colindia Reserve - Kirribilli
Dr Mary Booth Lookout - Kirribilli
Milson Park - Kirribilli
Wrixton Park - Kirribilli (end of Willoughby St)
Kesterton Park - North Sydney
Mater Gardens (off Pac. Highway) - North Sydney
Ilbery Park - Neutral Bay - on gates
Kurraba Reserve - Neutral Bay
Warringa Park - Neutral Bay
Weaver Park - Neutral Bay
Cremorne Point Reserve - Cremorne Point
Cremorne Point Reserve (Syd Sail Club) - Cremorne Point
Brightmore Reserve - Cremorne
Brothers Memorial Reserve - Cremorne
Grasmere Childrens Park - Cremorne
Grasmere Reserve - Cremorne
Lodge Rd - Cremorne
Prior Avenue Reserve - Cremorne
Tunks Park - Foreshore area - Cammeray
Anzac Park - Cammeray
Green Park - Cammeray
Fred Hutley - Cammeray
The contracted company Envirolands will be using the selective herbicide 'Spearhead' (Bayer) a Group F I, Schedule 5 Herbicide to spray selected areas.
More information regarding the product being used and its current SDS can be found here.