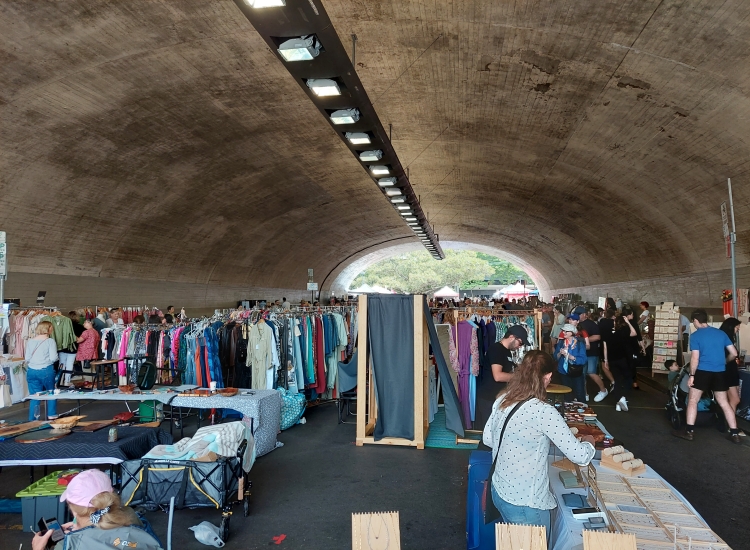 Kirribilli Markets is one of Sydney's oldest and most popular Markets. Featuring stalls selling, new and recycled fashion and accessories, emerging local fashion designers, home and gift wares, arts and craft, jewellery, plants, gourmet foods and a whole lot more. There are lots of great discoveries to be made at Kirribilli's art, design and fashion market!
This market has a vibrant atmosphere, fantastic stalls, with great live music and international food.
The Burton St tunnel exclusively features Artisan-made products; while the bowling green and gravel areas feature Fashion stalls and much more.
Organised by Kirribilli Neighbourhood Centre.
If you are interested in becoming a stallholder at any upcoming Kirribilli market events please contact Kirribilli Neighbourhood Centre.
Telephone: 02 9922 4428
Email: markets@kirribilli.org.au
Website: https://kirribillimarkets.com/