Community Consultation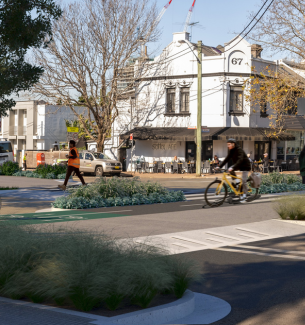 Closes 3 March 2024
Council is seeking feedback on the final concept design for West Street Cycling, Walking and Streetscape Upgrades.
Sign me up!
Keep up to date with what's happening in North Sydney by signing up to our e-newsletters.
What's on
Residents can enjoy free classes including Pilates, yoga, meditation, and strength training at the stunning waterfront Coal Loader Platform every Wednesday until 3 April 2024.