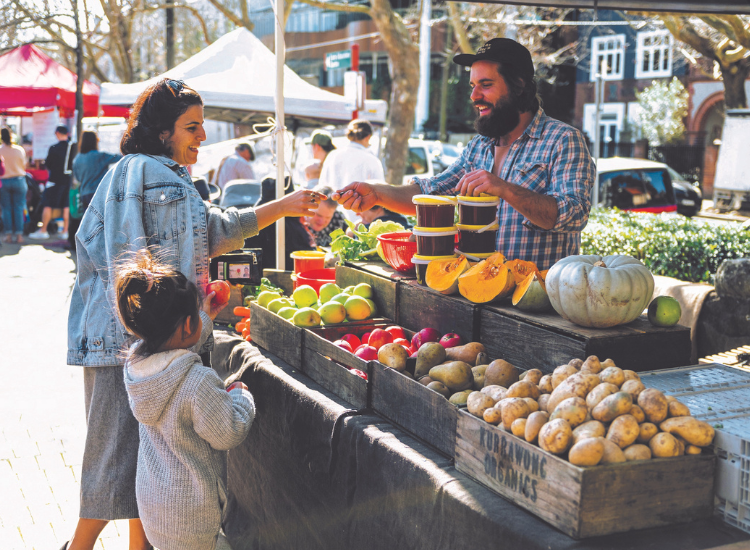 Bringing fresh produce and artisan food goods to Sydney, prepare to be in awe of the passion, dedication and enthusiasm of the Northside Produce Market stallholders who travel from across the state and locally.
Seasonal fruit and vegetables, herbs and flowers, fresh country milk and butter, sourdough, spelt and gluten-free breads, honey, condiments, olive oil, fresh pasta, free range eggs and meats, fresh and smoked seafood, cereals and nuts, hand crafted smallgoods, fine pastries, sweets and chocolates, wines, gluten-free products and much more.
The market is held on the first and third Saturday of every month from 8am to 12pm (apart from January when we are closed on the first Saturday) - rain, hail or shine!
Organised by North Sydney Community Centre.
North Sydney Community Centre
For more information, please contact the Community Centre