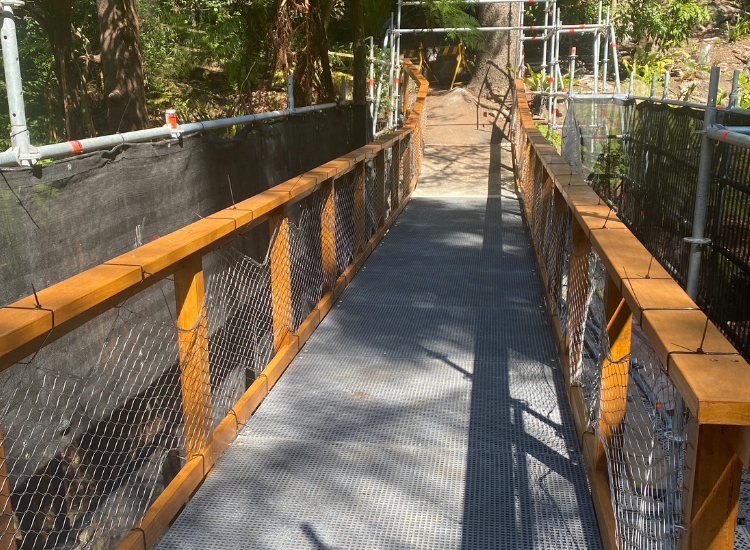 The Hunts Lookout footbridge in Cremorne Reserve, which was damaged late last year, has been replaced and is ready for use.
The original timber footbridge was partially destroyed by a large coral tree, which fell in December 2022, smashing through a section of the footbridge on the Mosman side.
In January 2023, Council removed the tree and associated debris, before appointing a civil works contractor to construct the new footbridge. These works are now complete and the footbridge has been reopened to the community.