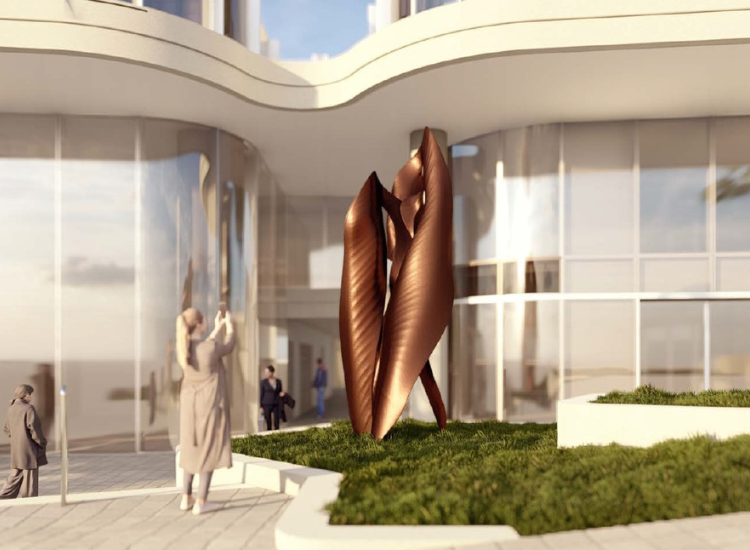 A bronze sculpture will feature at the entrance of the Aura by Aqualand development at 168 Walker Street.
Aqualand engaged artist Richard Sweeney to develop the site-specific work which has been inspired by North Sydney's locale.
Richard draws inspiration from the organic natural forms found in nature and his design concept feature has been inspired by the natural elements of sandstone, water and landscape of the North Sydney foreshore. His work is exhibited in the UK, Korea and China.
The singled skin bronze sculpture is 4.1 metres high and uses a combination of patinas and paint to achieve the duo affect. The sculpture has a feeling of mass and solidity or an appearance of lightness and fluidity, depending on where the viewer is standing.