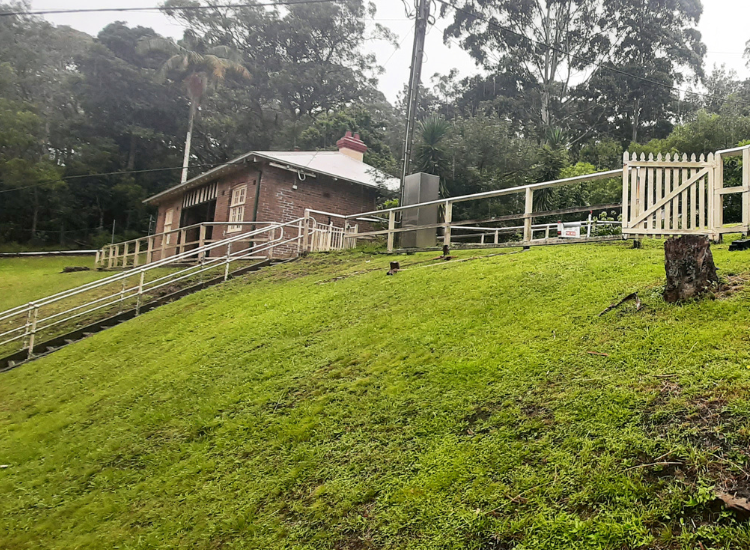 You can now explore this unique snippet of Sydney's maritime history located in the picturesque Balls Head Peninsula.
Need an activity for the weekend? Why not wander around the grounds of the former Quarantine Boat Depot? After sitting idle for many years, we've opened the gates to this slice of foreshore in Waverton which looks out onto Berrys Bay.
Council acquired the site from the State Government in 2022 with a plan to turn it into open space for the community. Since then, we've been busy cleaning back years of neglect and overgrowth. There have been site investigations and surveys, fencing repairs and access improvements – all to make it a safe and useable space.
The Quarantine Boat Depot originally opened in 1912 to service the boats travelling to and from the Quarantine Station at North Head. The site has two cottages, which the crew used as accommodation. Their job was to ferry medical personnel or patients between sites and to fumigate passenger ships arriving in Sydney. More recently, the site was leased to the Australian National Maritime Museum and used to maintain its heritage fleet. The two cottages were also privately leased for some time.
In 2024, we'll be seeking expressions of interest for community-based uses for the two cottages. Keep an eye on Council's website for details in the New Year.