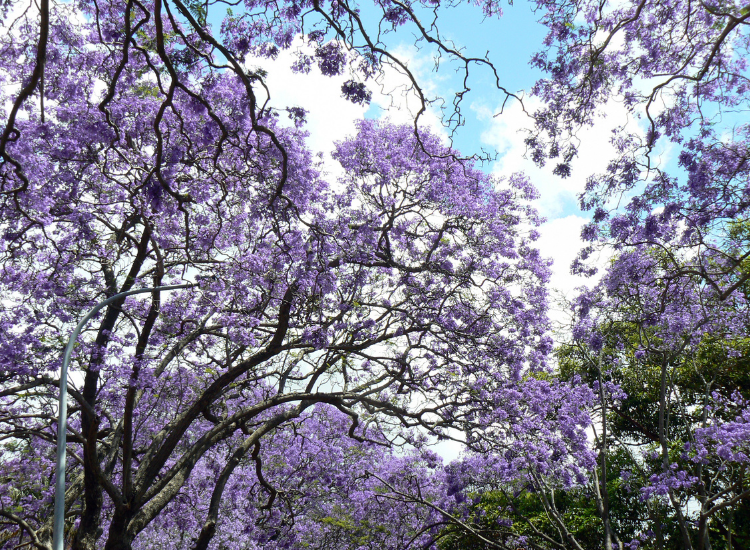 Special traffic arrangements are in place in Kirribilli for the Jacaranda bloom.
North Sydney is turning purple as our beautiful Jacaranda trees come into bloom across the area. To help manage the visitors in McDougall Street, Kirribilli, Council is implementing some temporary road closures.
From 28 October McDougall St, between Broughton St and Willoughby St, and Hipwood St, between McDougall St and Bradley Ave, will be closed each Saturday and Sunday between 7am and 7pm for approximately six weeks.
The closure will be manned by traffic controllers and vehicle access will only be provided to residents who live in the road closure area and visitors who have visitor parking permits. Drivers will need to show a licence or photo identification with their address to the traffic controllers.
Taxis and other hire cars will not have access during the closure times unless they are being used by residents who live in the street.
All residents are asked to give way to pedestrians and slow down to 10km/h while the Jacarandas are flowering as it is likely there will be pedestrians on the road.
View the resident notifcation letter and view a map of the road closure here.