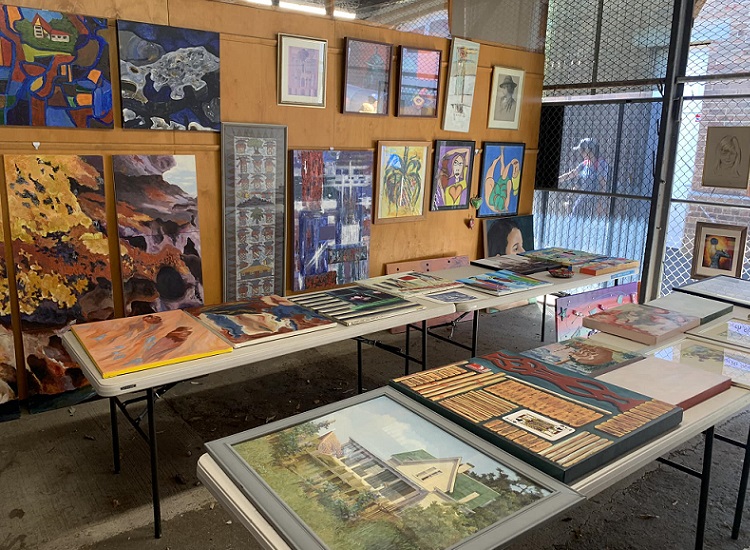 One person's trash is another one's treasure at Salon de Refuse, the free community-curated art show currently on at The Coal Loader until Sunday 12 November.
Part-exhibition, part-swap, Salon de Refuse invites you to browse the eclectic art on show, which has all been donated by members of our community.
Hang something up, or take something you like and give it a new home. You don't need to bring anything to take something.
Created by Street Bounty and presented by The Coal Loader and Council's ranger team, the annual event promotes recycling and rehoming of artworks, keeping them off kerbs and out of landfill. It's also a chance to pick up a new piece of treasure for free… or, rather, for the price of that painting or poster that's been gathering dust in your home for too long.
The 2023 event opened at the Living Futures Sustainability Festival on Sunday 29 October and has been a huge success so far – with many happy art swappers going home with new pieces and saving them from landfill.
There are only a few more days to enjoy the exhibition and swap your sketches and still lifes. Salon de Refuse is open from 7am to 7pm every day until Sunday 12 November at The Old Workshop at The Coal Loader, Waverton.