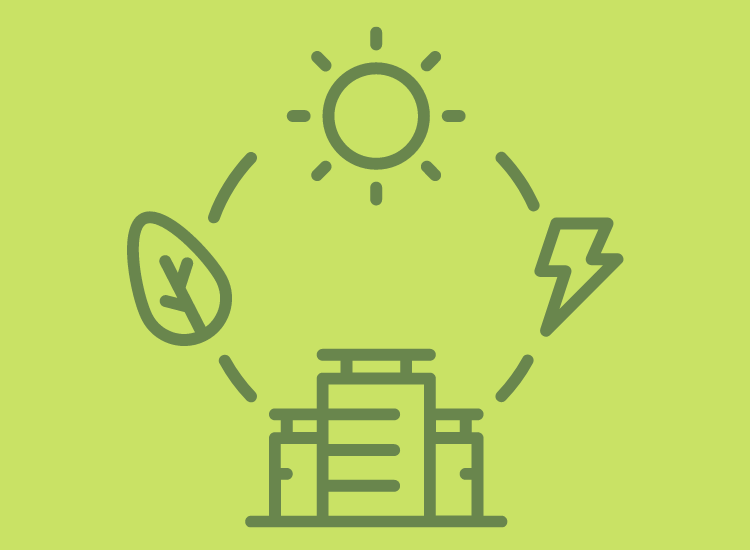 We're working towards 'electrifying everything' with the last of the gas appliances recently replaced with far more efficient electrical ones. 
The well-used Mess Hall at the Coal Loader is now being heated and cooled by a state of the art Reverse Cycle Air Conditioner (RCAC).
An RCAC, is also known as a 'heat pump', basically works by absorbing the heat from the ambient outdoor air for heating, by utilising the magic of the 'refrigeration cycle'. The absorbed heat is also known as renewable heat energy as it also comes from the sun. Using 80% less energy than the old gas heater that was in Mess Hall (and costing a fraction of the price to operate), it's a win for the environment and the energy bill.
This simple switch means we are no longer transporting a fossil fuel thousands of kilometres to heat a room, but instead using our solar panels on the roof to power the heating and cooling systems. An RCAC uses exactly the same technology that's used in your fridge, or a heat pump hot water system. Running in conjunction with the solar panels, it means we have total guilt free air temperature control!
In fact, during the daytime & part of the evening, the Coal Loader site typically runs on 100% renewable energy generated from the 85kW of onsite solar panels and from January next year, the site will operate on 100% renewable electricity.
The other thing that makes this particular system so special is that the refrigerant gas used in the heating/cooling process is hydrocarbon - similar to the propane gas you used to cook your snags on the BBQ with - which has an extremely low global warming potential (GWP). A GWP is a measure of the global warming impact of a particular gas. The new system in the Mess Hall has a GWP of 3 - which is peanuts compared with other typical HFC refrigerant gases of between 675 - 1400. The 'Kigali Amendment' of the Montreal Protocol requires that HFC gases are phased out immediately. If followed, this amendment itself limit global warming by a very significant 0.5 degrees Celsius.
The great thing about this system - and all energy efficient and renewable energy efficient systems at the Coal Loader - is that you can have the same ones in your own home. So you can come down and have a look, see them in action and speak to our staff about how you can do the same in your home. The Coal Loader Centre for Sustainability is open six days a week, visit our website for more details www.northsydney.nsw.gov.au