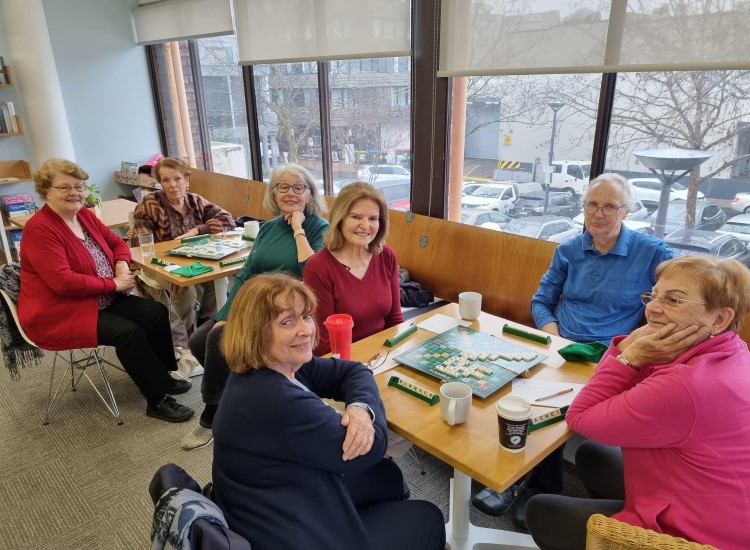 To celebrate, the Community Centre held a room naming ceremony to acknowledge four of its founding members.
The downstairs room is now named after Barbara Anderson who was President from 2002 to 2012. The upstairs rooms have been named in honour of Christine McCormick, who was a former volunteer tutor, and Pauline Constantine (pictured with Mayor Zoë Baker), who was President from 2012 to 2019.
A plaque has also been erected in the main room to honour the late Phyllis Stodick who served as founding Treasurer.
Members past and present joined the festivities at the centre's 190 Military Road location where an afternoon tea was held on 17 March. Mayor Zoë Baker delivered a speech, praising the founding members for their service to the community. She presented Pauline with a bunch of flowers before inviting her to say a few words. Pauline was the only recipient able to attend the room naming ceremony.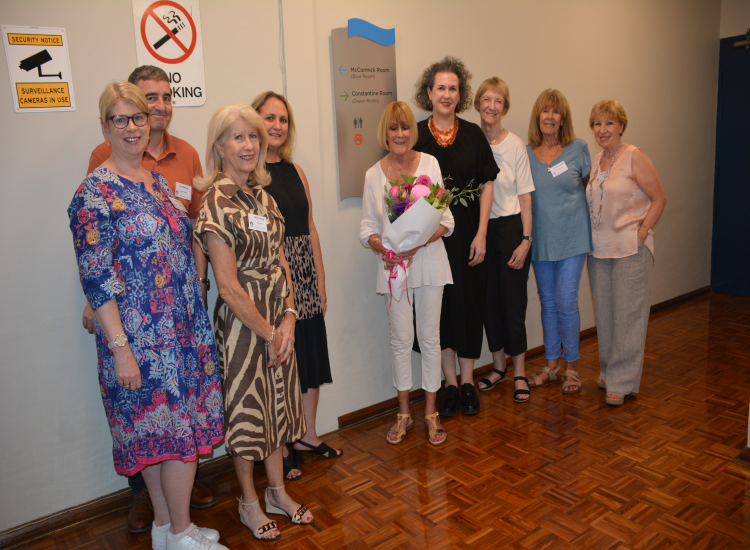 Neutral Bay Community Centre celebrated 50 years with a room naming ceremony. Members pose with the plaque for the upstairs rooms.
Decades of memories
Over the past five decades, Neutral Bay Community Centre has played an important role in the community. It has provided a place for locals to connect, learn new skills and take part in activities such as exercise classes and computer lessons.
The centre has had many achievements over the years, including being awarded Community Centre of the Year on Australia Day in 2016.
Reflecting back on her time with the centre, Pauline said the "place was always full". "There would be groups going to an exercise class upstairs or taking computer lessons. We'd typically have 10 people join us for lunch and we'd get takeout or a tray of sandwiches to share. It was really fun."
Barbara also reminisced about the close-knit volunteers and hot Christmas lunches shared among friends. She said the community centre has always been an important way to "bring everyone together". "For people who are lonely, it makes a heck of a difference," she said. "The volunteers were always fantastic, and we all got on so well together."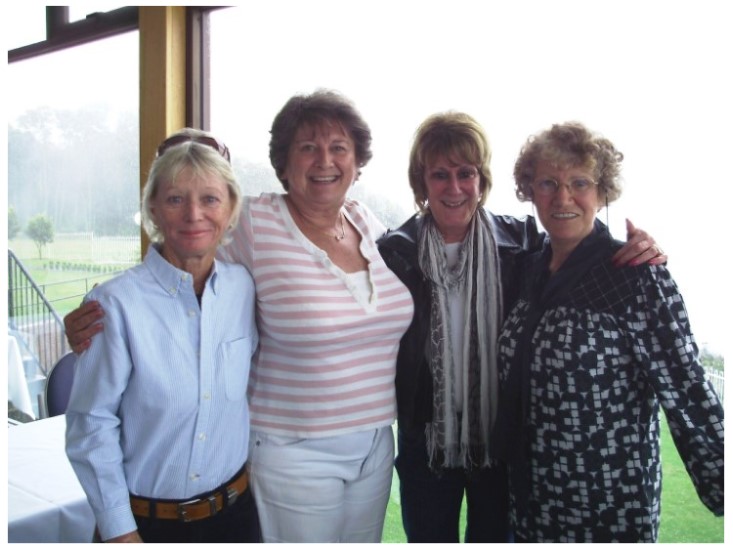 Former tutor Chris McCormick (left) with previous committee members Barbara Anderson, Pauline Constantine and Phyllis Stodick.
A renovation revival
In 2020, the building was renovated to make it more purpose-built for members and in 2021, the centre's first paid employee, Gill Melling, was appointed as the Centre Coordinator. Fast forward to now and the centre is abuzz with people and activities. There's a full timetable of fitness classes held in the upstairs room, members gather to enjoy games such as Bridge and there's a steady flow of people popping in for a cuppa and a chat, or to simply read the newspaper. The centre has held a forum for local businesses, and it was such a success that it was reimagined into a networking event several months later, allowing local businesses and community members to connect.
Gill prepares a monthly email newsletter for members, while also printing some out for those who prefer a hard copy. She's looking to refurbish the website and wants to increase the centre's social media use. "We're also looking to complement our offering with other community centres in the area," she noted.
Growing membership base
The centre got new signage last year, and the committee is enjoying its higher profile in the community. "At the end of 2021, we had 322 members," Gill said. "And at the end of 2022, we had 425." That growth looks set to continue if the start of 2023 is anything to go by – just three weeks after Christmas it had 25 new members.
"Our membership base is great. It's always very lively, especially in the morning," Gill said. "Our unique selling point is that we don't require you to pre-book a series of classes. You can pay as you go which is a big point of difference compared to other centres. There isn't that pressure on people to attend something they're not enjoying or don't feel up to doing."
Maria Spinoulas, the centre's current President, said members' involvement can be as active or passive as they like. "By having a relaxed centre, there's no pressure to do anything. People can come in for a cuppa and a chat or to do an activity. Our mission is for people to connect, learn and grow."
The future looks bright
As for the future, Secretary Sally Leung said the centre would like to get more volunteers involved. "Volunteering allows people to give back and be engaged with the community. Volunteers are the backbone of the centre – it's how it all started. We're looking forward to engaging with many different people in the Neutral Bay community."