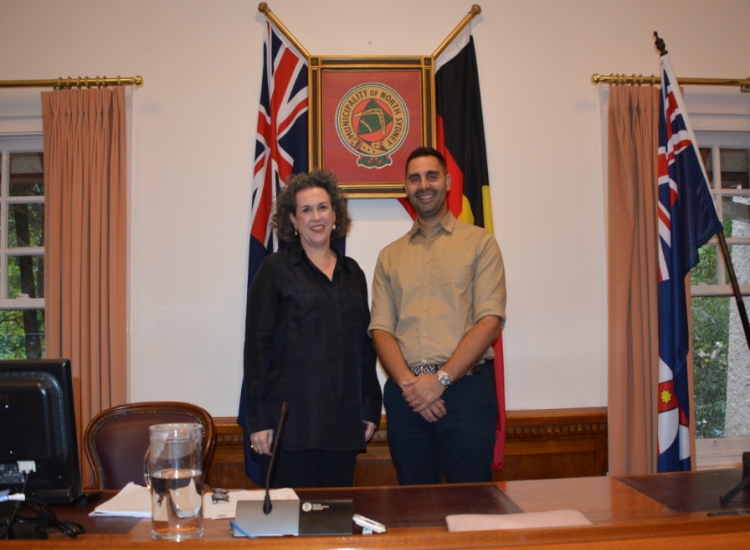 John Lepouris was welcomed to North Sydney Council by Mayor Zoe Baker at his first meeting on Monday 27 February.
Cr Lepouris' family attended Council to see him take his official affirmation of office as a Councillor.
He was elected in a countback election as the new councillor for St Leonards Ward, replacing Dr Alanya Drummond, who resigned in January 2023.
Cr Lepouris and his family who attended his first Council meeting